All round
Miley Cyrus Suffers Ultimate Wardrobe Malfunction In Cut Off Shorts

get top stories via email
Miley Cyrus was left red-faced after the MOTHER of all wardrobe disasters occurred during a night out with Nicole Scherzinger on Saturday.
Miley showed off her lady bits in a pair of exceedingly little cut-off denim shorts.
It wasn't just a camel's toe. This was a full-on flash of a part of the body that most females like to keep hidden. Sure, it was an accident, but wearing such little shorts almost invites a photo to be plastered all over the news.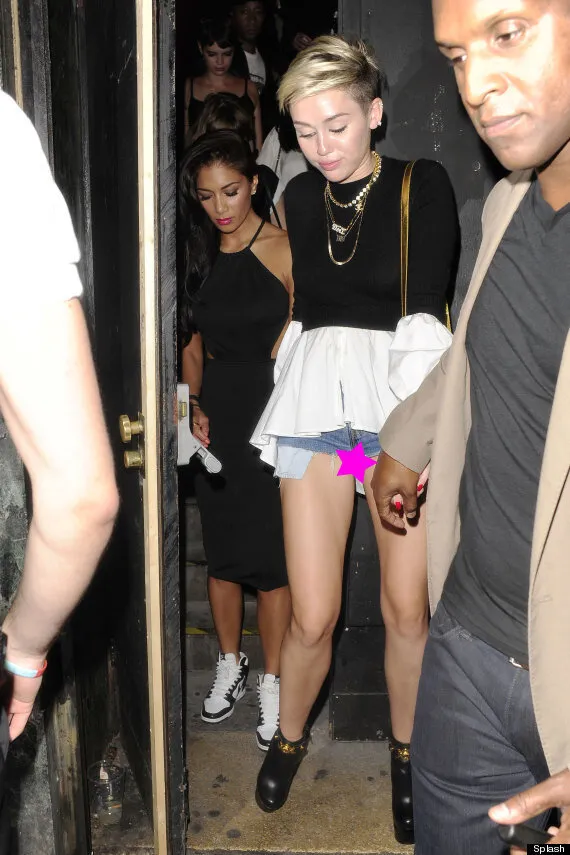 Miley was photographed exiting London's Cirque le Soir club in the early hours of Sunday morning, at 4:30 a.m., when her denim shorts appeared to have ridden up a little too high after a long night of partying. Miley's low shorts made her visibly uncomfortable and exposed her lady bits to many cameras.
Miley also flashed her gnashers to the cameras, revealing some golden dental caps in addition to her private bits.
She'd been out partying with Pixie Geldof in an attempt to cheer up 'X Factor' judge Nicole after her recent breakup with Lewis Hamilton.
Nicole's expression as the females departed the club, however, indicated that the girls' night out had not worked.
The 20-year-old is in London to promote her new single, 'We Can't Stop,' and her upcoming album.
Popular Posts:
get top stories via email